kissing monsters: so here is the thing about... →
delladilly: so here is the thing about ariel, is that she always dreams of being on land with feet, is explicitly canonically unhappy with her body & choices way before meeting prince eric. ariel wants to read and learn and dance and stand for herself. she has this extensive meticulous collection of all the…
Oddly sage love advice, via The Bachelor
Last night, I caught up on my favorite episode of every season of The Bachelor, "The Women Tell All." Today, I can't stop thinking about a comment made by Nicki Sterling, the 26-year-old divorcee from Texas who was the most recent inexplicable Ben Flajnik devotee (seriously, ladies, him?!) to be booted off. I should go back and dig up the exact quote, but essentially, Chris...
2 tags
I was looking over someone's shoulder this morning on the subway while they were reading the sports section of… the Post? AM New York? Metro? Regardless, there was an action shot from a football game, and I couldn't help noticing that there was a ton of pink behind the players. I looked more closely, and it turned out to be a huge breast cancer awareness ad inside the stadium...
"Whatever sense of professional competence we feel in adult life is less the sum..."
– Adam Gopnik, "Life Studies," The New Yorker (June 27, 2011 issue)
The indignity of industrial tomatoes →
I'm not sure why I'm so behind on this — or why I'm suddenly posting things to Tumblr again — but it nearly made me cry and definitely made me want to move somewhere where I can have a giant garden and never buy grocery-store produce again, so.
Email exchange between me and the guy who moved...
Me: I'm not totally clear on how PayPal works, but I do have an account, so if you know what to do then please proceed!
Him: I think a small gerbil delivers the check through the internet, which is really just a series of tubes. I'm not sure. But we'll figure it out.
Me: In that case, I'm guessing I'll need to take the DVD out of my computer's drive. That's where the cash comes out, right?
Him: Definitely take the DVD out, so the PayPal Gerbil can put the check in and then the computer can print all the money. If you need help setting up the money printer, just ask the Gerbil. He doubles as a GeekSquad guy on the weekends.
Me: Damn it, the internet is incredible!
Him: SCIENCE!
supergalaxy quest: in defense of liz lemon →
supergalaxy: i've heard some guys grumbling about how women all too frequently compare themselves to liz lemon. maybe if i put it in guy terms, it'll make more sense: liz is like that person you look up to in field of dreams. or the kobe of unathleticism. she probably has some parallel quality to that …
The Doree Chronicles: The Time I Visited Martha... →
doree: So a couple weeks ago I got a Tumblr message, the gist of which was, "Hey I work at Martha Stewart, I noticed that you've been writing about making some of her slow-cooker recipes, would you be interested in coming by the office and checking out her test kitchens, which are sort of like seeing the… Doree S.'s account of her visit to the MSL offices is delightful in every...
College senior wins $1.5 million Manhattan condo... →
Speaking as someone who entered this contest TWICE A DAY for the entire duration (seriously, I set a daily calendar reminder) and actually LIVE IN NYC and have USE for a nice apartment, I am mad. This kid stinks.
Bill Nye 'The Science Guy' Collapses at USC -... →
Waaahh!
Innovative Pies From a New Generation of Bakers -... →
Oh lawd have mercy.
Convention draws thousands of high school... →
Ha! I think the first time I heard the term "convergence" was at my first JEA/NSPA convention in Portland in 2003. Glad I'm not out of date yet. Though the JEA/NSPA should probably be concerned.
WILLOW SMITH HAS A CRUSH ON JUSTIN BIEBER |... →
I would totally support this happening—in 8 years. (Though I'm slightly concerned that she's going to end up significantly taller than Beebz.)
Rising Stars: Ten Under 30 - @ FolioMag.com →
Cue the feelings of inadequacy. (Fun fact: Dan Fletcher once took my photo for the Daily Northwestern! He said I was less of a diva about it than most of the guys he photographed.)
Jenny Slate Throws Epic Engagement Parties, Starts... →
I love Jenny Slate, I love almost all of the restaurants she also loves, and I love how many meetings she has to go to. It reminds me of @headypatrol's old roommate's impression of a theater major: "Let's have a *meeting*!"
Geek Love by Katherine Dunn | AnOther | Loves →
Kate Moss loves Geek Love, too. This clearly means I am more fabulous by association.
James Franco: Cut Off Arm Because of General... →
This headline… makes sense.
PBS | Ombudsman | The Mailbag: No, Virginia, PBS... →
Folks, just because they both give away sweet tote bags does NOT mean NPR and PBS are the same thing.
Inspired by @kurtsoller, I decided to possibly resurrect my Tumblr. At least add some of their schmancy new pages. We shall see how this goes.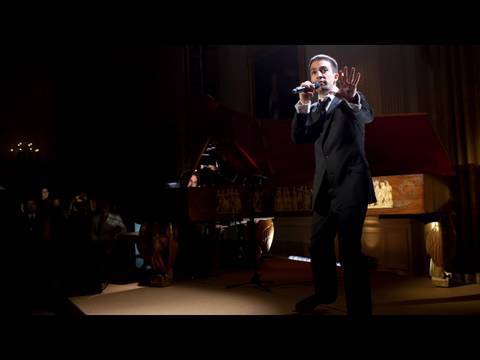 Advertising - Rodale Magazines Feature Obamas on... →
Rodale and the Obamas: We kick it. (P.S. NY Times, come on. Baby biceps? Seriously?)
'Weeds' season 5 finale: Shane = this show's best... →
ENTHUSIASTICALLY AGREED! (Big fat season finale spoiler at this link, FYI.)
Fox, Sony TV look to revive 'Heathers' -... →
Yes yes YES. Please let this not suck.
Characteristic
Me, trying to use Ak's confusingly re-jiggered keyboard to type an excited Facebook status about just having seen Joshua Bell on the subway: Ughh! How do I do caps lock?!??
Ak: I don't know... I don't use it!
Me: WHAT?! Just tell me how to do it!!
Ak: Geez, are you a broker or something?
Me: (Begrudgingly holds down "Shift" key)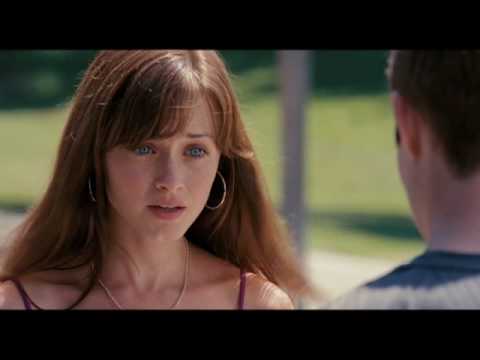 BBC NEWS | Asia-Pacific | North Korea pardons US... →
You go, Billy C!
Watch
Latest Today show segment: The Jared/Subway joke was all me!
Watch
Late Night with Jimmy Fallon - Celebrity Impressions (6/2/09) - Video - NBC.com Look who it is!! (at -1:37) Go @ryanbrady!
I don't usually say this, but: FAIL.
My goals for this morning's commute were: 1) Be on time. 2) Don't get sweaty/shiny/frizzy. So. First, I had to wait for about 10 minutes at the sweltering Franklin Ave stop for the dumb 5 train. Cue the beginnings of sweat. Finally got on the train, managed to get a seat, cooled down. Then the train spent about five minutes sitting at each stop. At Bowling Green, the driver informed...
Palin's Resignation: The Edited Version |... →
Yes!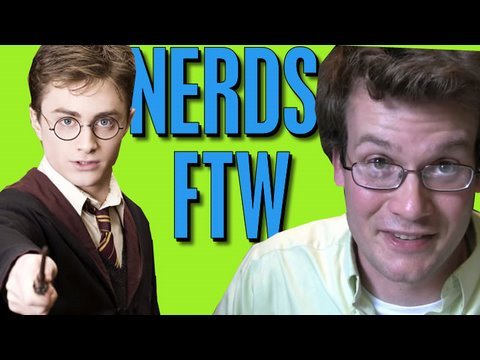 Rob: You don't have any large FedEx boxes, do you?
Me: No, just those small ones.
Rob: Damn you!
Me: Hey! I do so much for you! You don't appreciate me!
Rob: That's not true. If I didn't appreciate you I wouldn't be able to say "Damn you!" I'd just slink away.
Me: Well, I guess that's right.
Rob: Ok. Now shut up.
Watch
Fantastic.
1 tag
Watch
My latest Today Show segment, from this mornin'. Believe it or not, I wrote most of the jokes this time. I'm not sure whether or not I should be proud of this. The Britney Spears bit was all Dave, though.
"Do you have a design philosophy? - Not really. I go with what fits at the..."
– Ex-NFL Pro Keyshawn Johnson "Sorta" Wants to Become the Next Martha Stewart | Popwise | Fast Company And @dmacsai wins for best interview with anyone, of all time, ever.
Watch
Video: The Making of a Chanel Haute Couture Outfit — The Cut: New York Magazine's Fashion Blog Wow. This is beautiful.
Gawker - L.A. Weed Dealer Finally Finds a Use for... →
Oh Medill alums. You do things.
"You did it again!!! I have loved Men's Health Magazine for years but..."
– Yet another totally not crazy at all letter from a totally normal reader.
Gawker - Dead Magazine Replaced With Dead Magazine... →
Haha. Also, good point about GQ. (Or Details!)
Watch
Mad props for the Mariah, boys!!! (Boy Kings' latest vid)
1 tag
Watch
My latest masterpiece: This aired on Extra! last night and was written and largely styled by yours truly. A dozen fried eggs may be my favorite equivalent of all time!
Accurate.
DO YOU BELONG IN NYC? Yes, but sometimes you wish there were a better option. You do love New York, and you fit in here better than you have anywhere else. You're committed to the city, and you take advantage of all of its amazing food, culture, nightlife and arts. But you have nagging doubts about this relationship. Spend your whole life here? Not sure about that. Sometimes you wonder...
Tim Burton exhibit at MoMA - Entertainment News,... →
Ooh I can't wait for this!
OMFG
feliciadaniels: Anyone else see this last night?! Mark Paul Gosselaar is the effing man! Stunned. My first crush comes racing back into my heart!